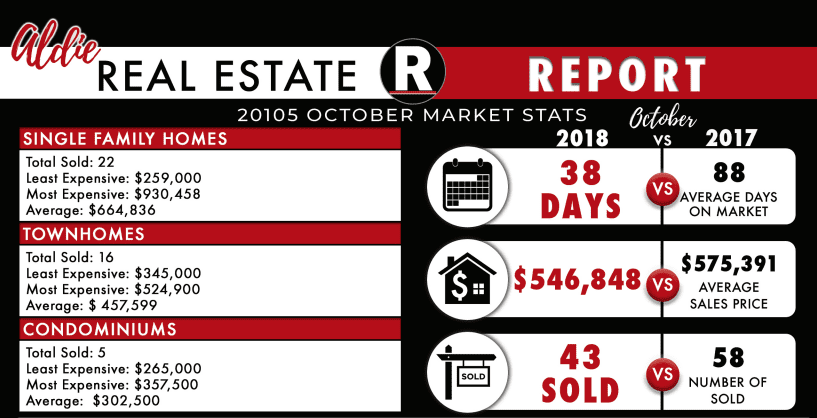 Your 20105 Market Review from Sarah Reynolds…
We had 43 homes sell in the 20105 in October. We had 22 single families sell, and 16 townhomes and 5 condos sell.  The average days on market was 38 days. The average sold price was $546,848. Compared to October of 2017, we had 58 homes sell in October of 2017. The average price point in October of 2017 was $575,391, average days on market was 88 Days. Last October we had a decline in how quickly homes were selling, whereas this year we had an increase in average days on market, but a decline in average sales price. This is not something you typically see, as typically days on market and average sale price goes together.
[vr_divider top="no" style="dotted" size="2″ margin="10″]
Want to see your neighborhood monthly stats? Visit NEIGHBORHOODSTATS.NET. Neighborhood Stats Report includes all the above information for YOUR specific neighborhood.
If you have any other real estate questions, don't hesitate to call us.
Sarah Reynolds
Team Leader | CEO
The Reynolds Team |  800-836-4295