Get Answers to Your Questions!
Did you know that 90 % of millionaires grew their wealth through investing in real estate? The stock market is going crazy. But real estate will steady through the storm and grow.
Real estate investing provides:
✅ Monthly cashflow
✅ Tax deductions so you pay much less in taxes
✅ Capital gains. Making money when you sell
Investing in real estate provides great returns, can be achieved with a small investment, and provides stability long-term. And you can purchase with funds from an IRA or 401K.
Real estate offers the unique ability to buy an asset for less than its face value. If I want to invest $100k in the stock market, I have to put in $100k. If I want to purchase a $100k property, all I need is $20k. With real estate, your investment dollars go farther and have consistent, passive cash-flow.
Even with everything going on in the world right now, NOW is an important time to invest or learn about it.
Why? The current situation is a real estate investor's opportunity.
#1 – Interest rates remain at an all time low, so real estate investments will get a higher return on the money you invest.
#2 – Real estate will hold stable compared to the volatility of the stock market. People always need a place to live.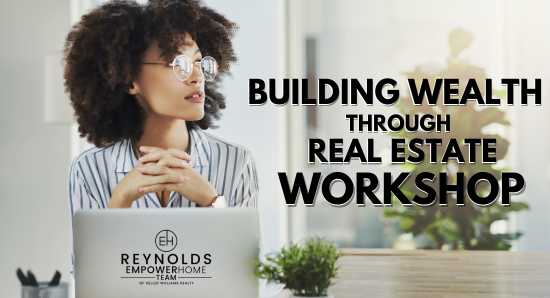 We put together this FREE Workshop so you can learn HOW to invest in real estate. We will walk you through step by step how to get started.
On this FREE educational workshop, you will learn:
✅ The basics of real estate analysis
✅ What's going to happen in the market
✅ Where the market currently is
✅ Where the market is going
✅ How to look at properties and determine where the numbers make sense
✅ How to purchase homes to make millions over time
✅ The incredible opportunities that will come with the market slide
Knowledge is power! You work hard every day for your money. You should allow your money to work for you.