"The pessimist sees difficulty in every opportunity. The optimist sees opportunity in every difficulty." — Winston Churchill
This is one of our favorite quotes that our organization lives by, and we were REALLY reminded of it this week, through some inspiration when we paused to celebrate and look back at the impact we made on families' lives in the 3rd quarter of 2022 during a time of economic hardship.
We also gave out awards! What was SO special about these award winners is that they were competing across ALL agents and team members in our 12 different locations, so this is TRULY the BEST of the EmpowerHome Family over the last 12 weeks!
Each of them made us think of Winston Churchill's quote because of the hard work they put into SERVING our clients and our team family!!
We celebrated together as ONE organization that is serving buyers and sellers across multiple locations! We are SO proud of the impact that our team family has had over the last 3 months, and we couldn't be more proud to partner with such caring and extraordinary humans with hearts to SERVE in such a big way!! We helped 654 families buy/sell a home in the 3rd quarter of this year, compared to the 3rd quarter of 2021 when we helped 576 families! That's 78 more families impacted! REMARKABLE!
Here are all the amazing award winners!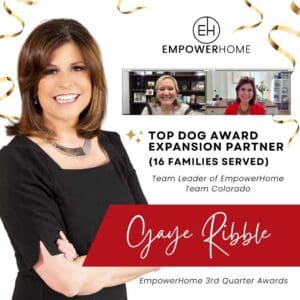 Top Dog Award Expansion Partner: Gaye Ribble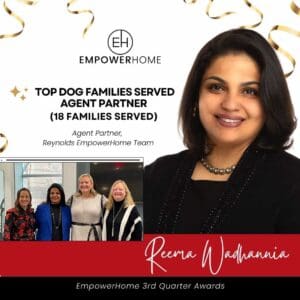 Top Dog Families Served Agent Partner: Reema Wadhwannia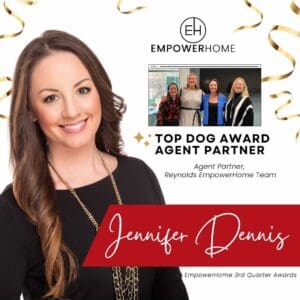 Top Dog Know Your Worth Agent Partner: Jennifer Dennis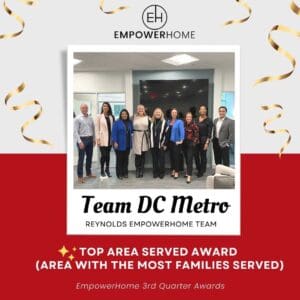 Top Area Families Served Award: Team DC Metro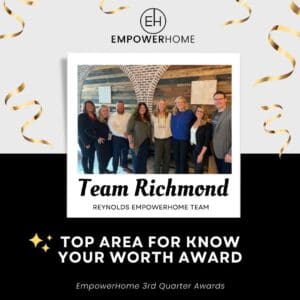 Top Area Know Your Worth Award: Team Richmond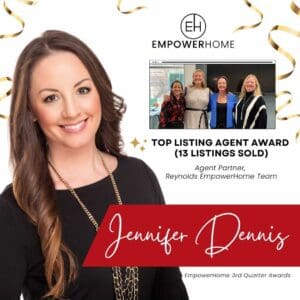 Top Listing Agent Award: Jennifer Dennis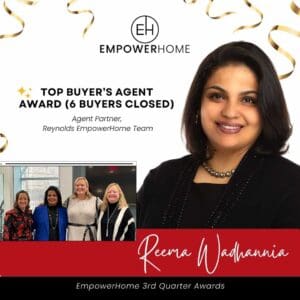 Top Buyer's Agent Award: Reema Wadhwannia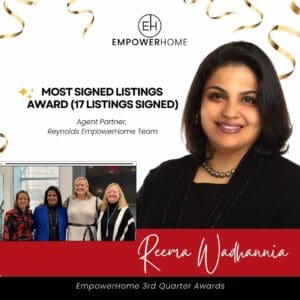 Most Signed Listings Award: Reema Wadhwannia
Most Signed Buyers Award: Chad Clark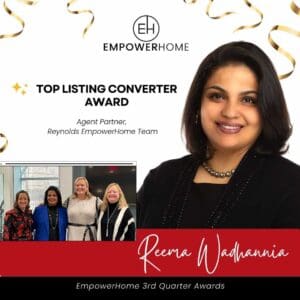 Top Listing  Converter Award: Reema Wadhwannia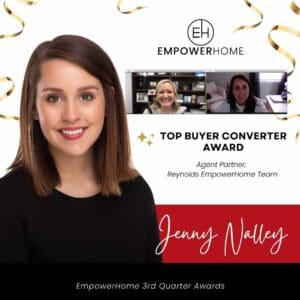 Top Buyer Converter Award: Jenny Nalley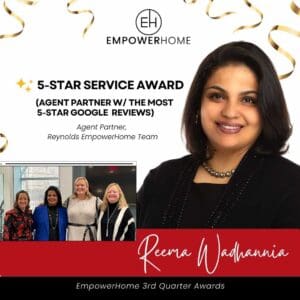 5-Star Service Award: Reema Wadhwannia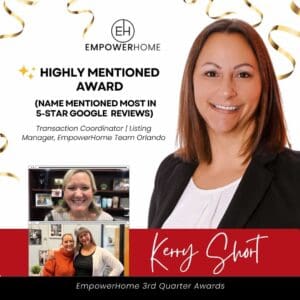 Highly Mentioned Award: Kerry Short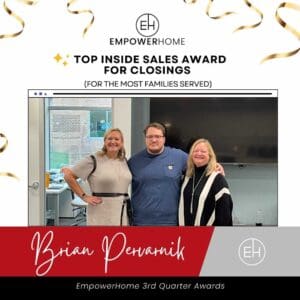 Top Inside Sales Award for Closings: Brian Pevarnik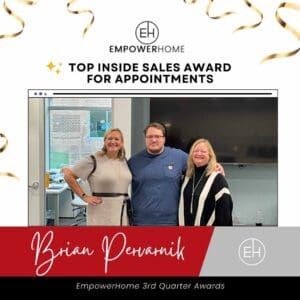 Top Inside Sales Award for Appointments: Brian Pevarnik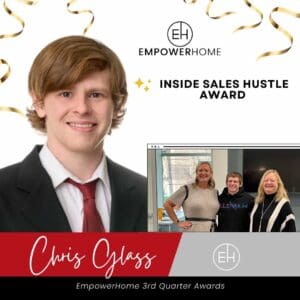 Inside Sales Hustle Award: Chris Glass
Empower Award: Andrew Groslimond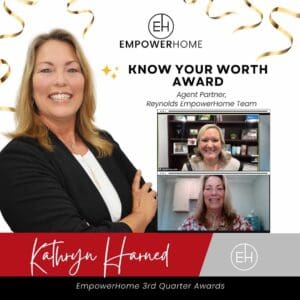 Know Your Worth Award: Kathryn Harned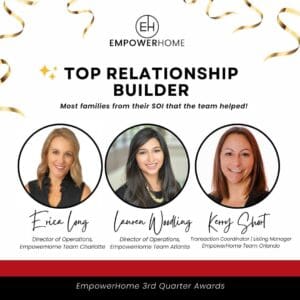 Top Relationship Builder Award Success Team: Erica Long, Lauren Woodling, Kerry Short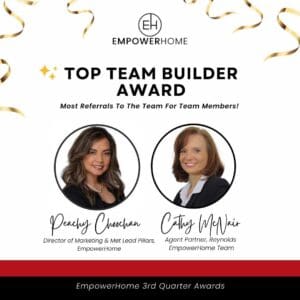 Top Team Builder Award: Peachy Choochan & Cathy McNair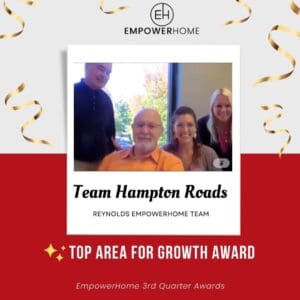 Top Area for Growth Award: Team Hampton Roads
Integrity Award: Vonnie Meyers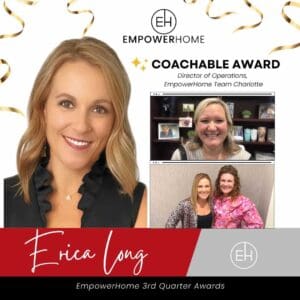 Coachable Award: Erica Long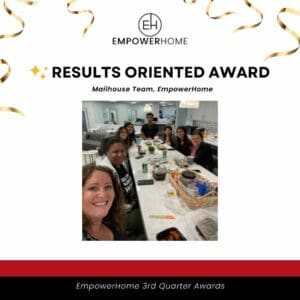 Results-Oriented Award: Mail House Team
Positive Attitude Award: Kristen Bernard
Commitment Award: Taylor Smith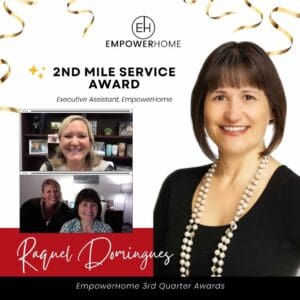 2nd-Mile Service Award: Raquel Domingues