"They anticipated our every need, often before we'd even thought of it." It's true that with years of experience selling homes, we know the right questions to ask—often ones that our clients had not thought to consider—that bring us closer to fulfilling your real estate goals. Since there are so many layers to the home selling process, we rely on our whole team to make it happen!
This review from Lyn and Myron is a perfect example of how our whole team works together like a well-oiled machine. We SOLD their home in Ashburn, VA, before it ever went live on the market for $10K OVER ASKING PRICE! We are proud to serve another family in Loudoun County and pave the way for a new family to enjoy all this community has to offer!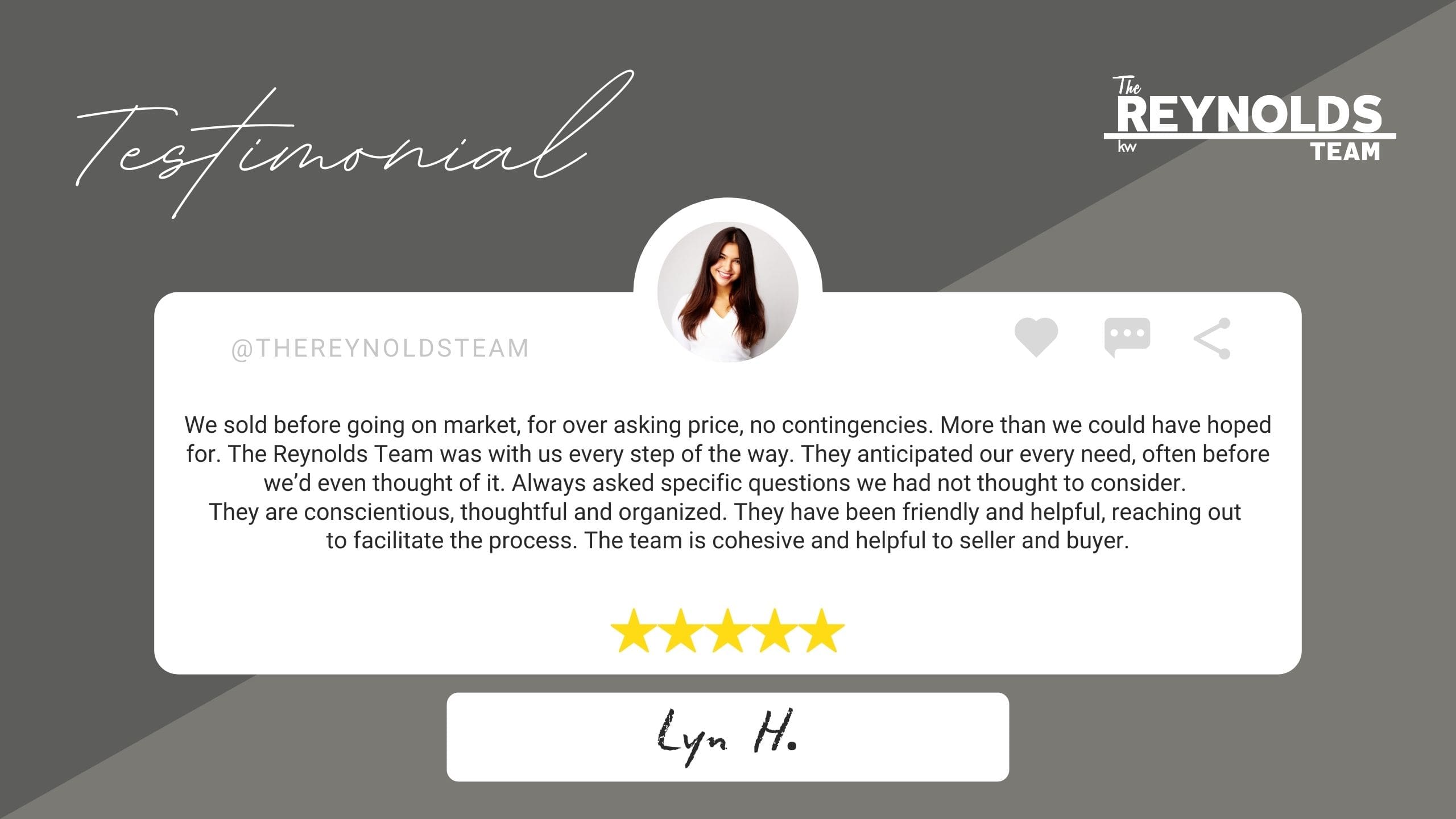 Have you heard the Ashburn, VA News? Ashburn is a great place to live and work. Working with our team means less stress and hassle! We follow a team system which allows for all the details to be handled, stress to be reduced and a seamless process of selling your home. You get multiple team members for the price of one and hundreds of years of combined experience―all working to sell quickly, get you the most money, and take the stress out of the process. You can check out our amazing team here: https://www.rtrsells.com/agents/ Call Us to put us to work for you at 703-297-4251!
—
Your Price is Our Promise. Your Home SOLD 100% of the Asking Price or We Will Pay You the Difference! Call us at 703-297-4251. Click HERE to know more.