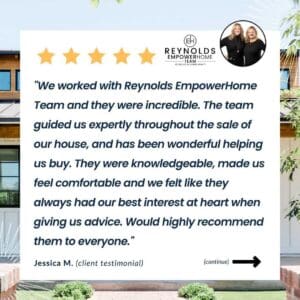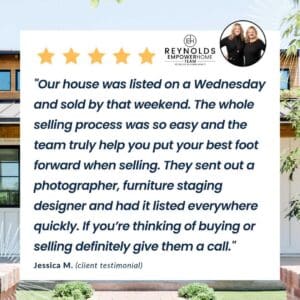 "Reynold EmpowerHome Team has a team to truly help you put your best foot forward when selling."
There are so many moving parts during a home purchase and sale, and we use this team-centric model to ensure the least stress possible!
We are so pleased to hear that our team met your expectations and got your home under contract within a week! Congratulations!
‌
Your Price is Our Promise. Your Home SOLD 100% of the Asking Price or We Will Pay You the Difference! Call us at 703-884-8235 or visit us HERE.