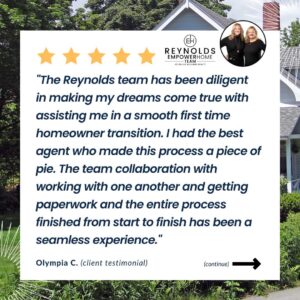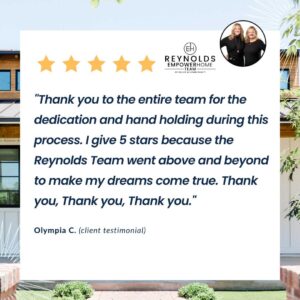 "I give 5 stars because the Reynolds Team went above and beyond to make my dreams come true."
WOW! We are absolutely blown away by this amazing 5-Star Review from Olympia! Check it out to see the impact we've made on her first time homeowner transition!
Your Price is Our Promise. Your Home SOLD 100% of the Asking Price or We Will Pay You the Difference! Call us at 304-316-6412 or visit us HERE.