Across all our locations, old and new, you can expect the same level of service!
We have had the pleasure of working with our client, Natalie, in both our DC Metro location here in Northern Virginia and in one of our newest locations, Charleston, SC! Her review says it all!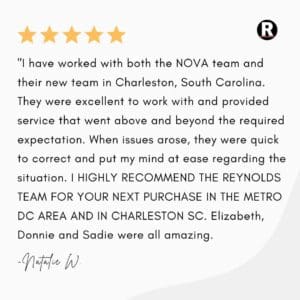 –
Your Price is Our Promise. Your Home SOLD 100% of the Asking Price or We Will Pay You the Difference! Call us at 703-297-4251 or visit us HERE!