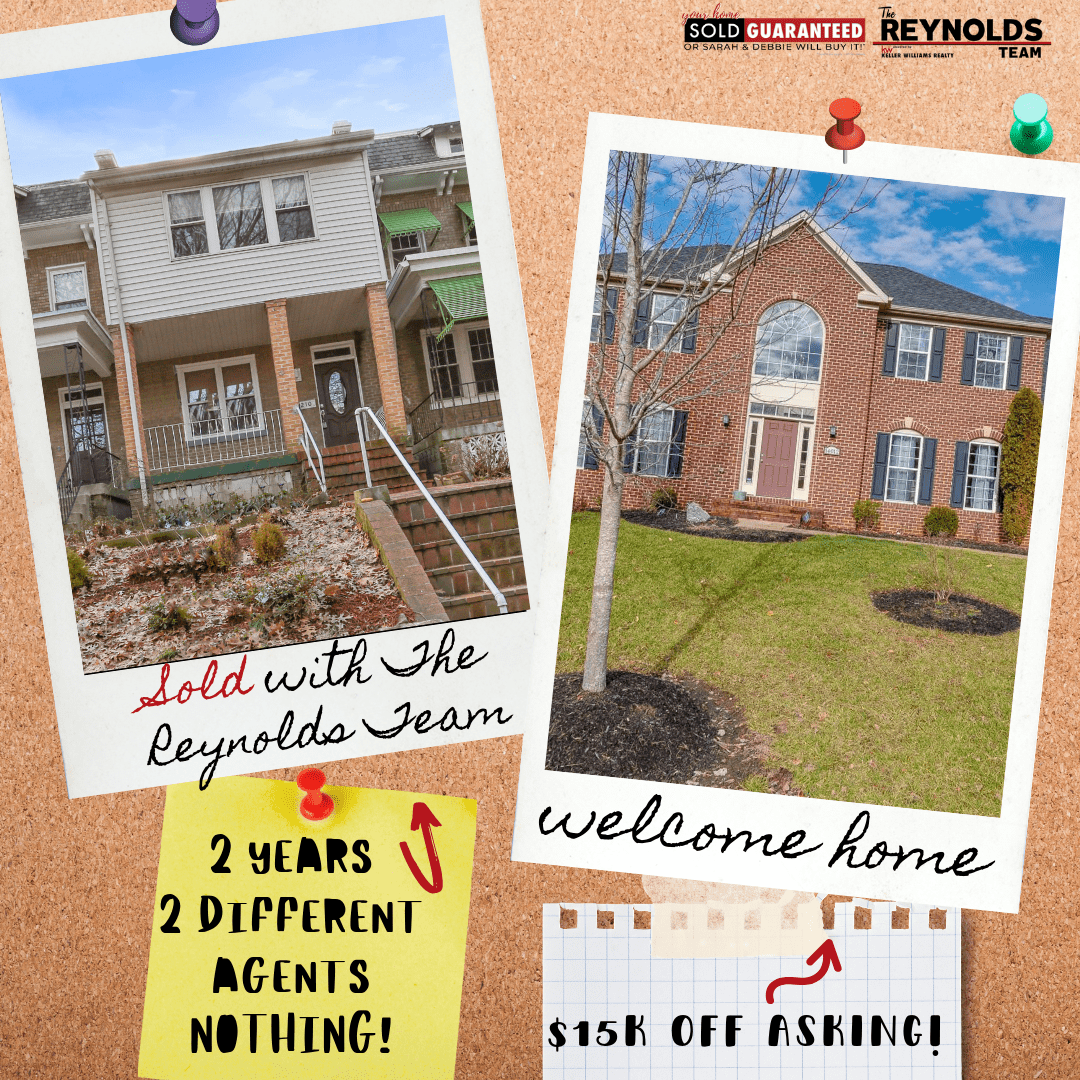 We are over the moon happy for this family that we helped get out of a terrible reverse mortgage situation and thankfully with enough equity to buy their forever home. This will be the 3rd Family this year Alison Beach has helped get out of these reverse mortgages!! Their home were on the market for 2 YEARS with 2 different agents and The Reynolds Team took over and SOLD their home FAST!!!
Working with our MD agent partner, Jenny Nalley, they found their dream home in which she negotiated $15K OFF the list price!
Did you know that only 48% of homes that went on the market last year sold the first time with the first agent they hired? Most sellers last year had to call a 2nd or 3rd agent to get the job done, or even worse, not sell at all the agent you hire the first time matters! The Reynolds Team sells 98% of our listings the first time, so when you hire us, your home is more likely to sell! Meeting with us is completely free, and there is no obligation, so call us at 703-297-4251 to see how we can serve you!