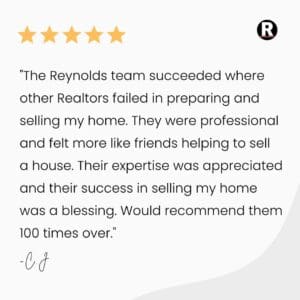 The Reynolds Team succeeded where other Realtors could not.
There is no higher honor than being able to restore people's faith in our industry! There is great power in the fiduciary and we are so proud of our team for stepping up and helping this client sell their home! Congrats!
–
Your Price is Our Promise. Your Home SOLD 100% of the Asking Price or We Will Pay You the Difference! Call us at 703-297-4251 or visit us HERE.