Purchasing a home with a sense of urgency can, understandably, bring about a few concerns. What if you rush to buy and end up not liking your home? The pressure is real when time is of the essence, and for our client Lora, this was a huge worry. She was moving from Vermont to Maryland for work and had a tight deadline to meet. In fact, she was considering renting if she didn't find the perfect home! With the safety net of our Buyer Guarantee, plus our top-notch Realtor Partners who have access to more homes on and off-market, she felt ready to hit the ground running! We found a gorgeous home in Waldorf, Maryland, for her and her family and are blessed she trusted us to be her eyes and ears along the way! Thanks for the amazing review!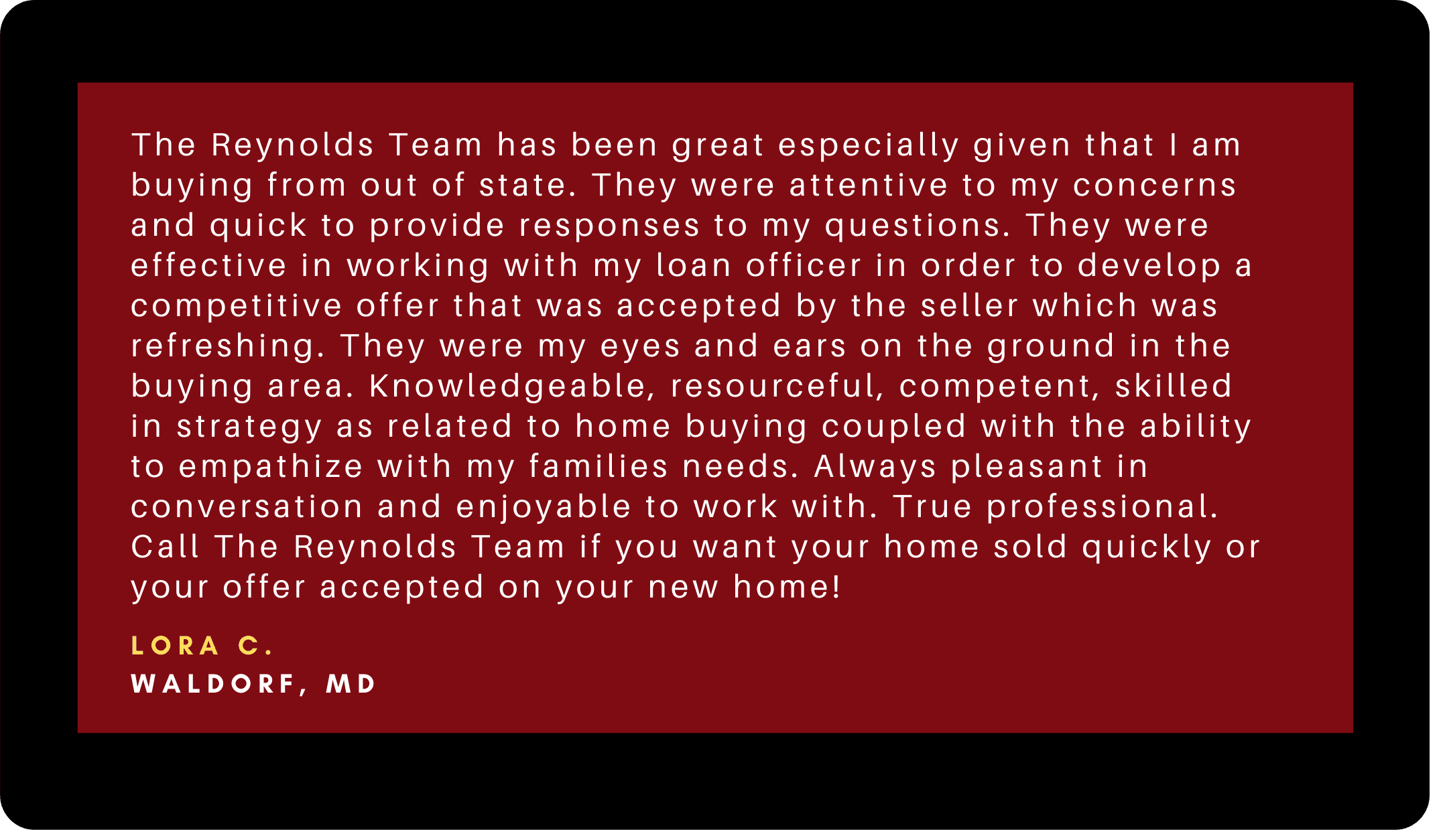 ✘ STOP PAYING RENT! Stop paying your Landlord's Mortgage! Get your FREE REPORT that reveals How Easy it is to Own Your Own Home, Call Us at 1-800-881-6629 ID# 7001 (Talk to NO Agent) or Call Us directly at 703-297-4251. Start packing and get ready to move!
—
Buy Any Home From Us & If You Are Not Completely Satisfied We Will Buy It Back Or Sell It For FREE* No Gimmicks! For more information on this Peace of Mind Guarantee, Call us at 703-297-4251. Visit us at RTRSells.com.