We got a call two months ago from a seller in Stafford, Virginia.  She needed our help and she needed it fast! She had a financial hardship and needed to get a contract on the home quickly.  We went over and met with her and realized that she is a perfect candidate for a short sale.  A short sale is when the seller owes more than what the home is worth, but desperately needs to sell.  We put her in touch with our negotiator and worked to get the house on the market.

We do the same marketing for our short sales as we do for our regular sales, so we were able to get her a contract in less than a week!! Then the hard part of negotiating began…but this wasn't hard for our team! Our short sale negotiator immediately went to work, and less than 30 days later, we have the short sale approved!! WOW, I'm so proud of our team in how quickly we got this done!
The best news of all is that we didn't just get the short sale approved, we got her entire deficiency waived.  What that means is that the bank does not have the authority to go after the difference! This is great news and what we strive for every day! Congratulations to our sellers!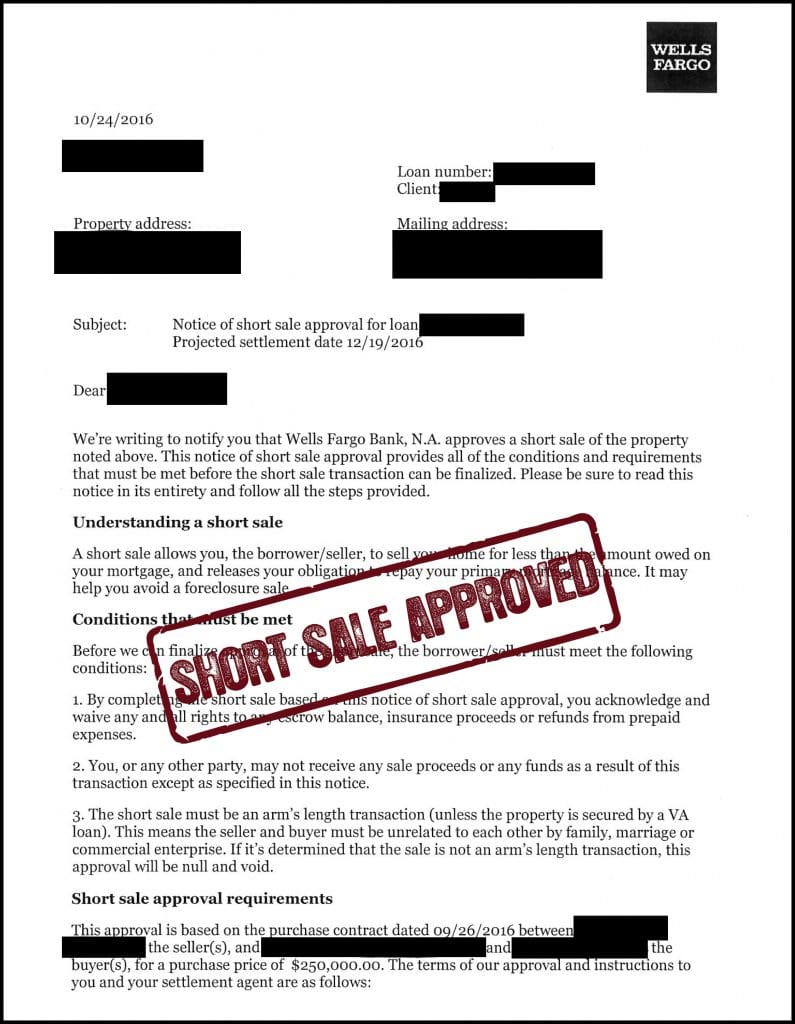 ________________________________________________________________________________
If you or someone you know is dealing with a hardship, we would be honored to help them! We can do the same for you as we did for this client. Give us a call today at 703-297-4251 or visit www.ShortSaleAssistVA.com