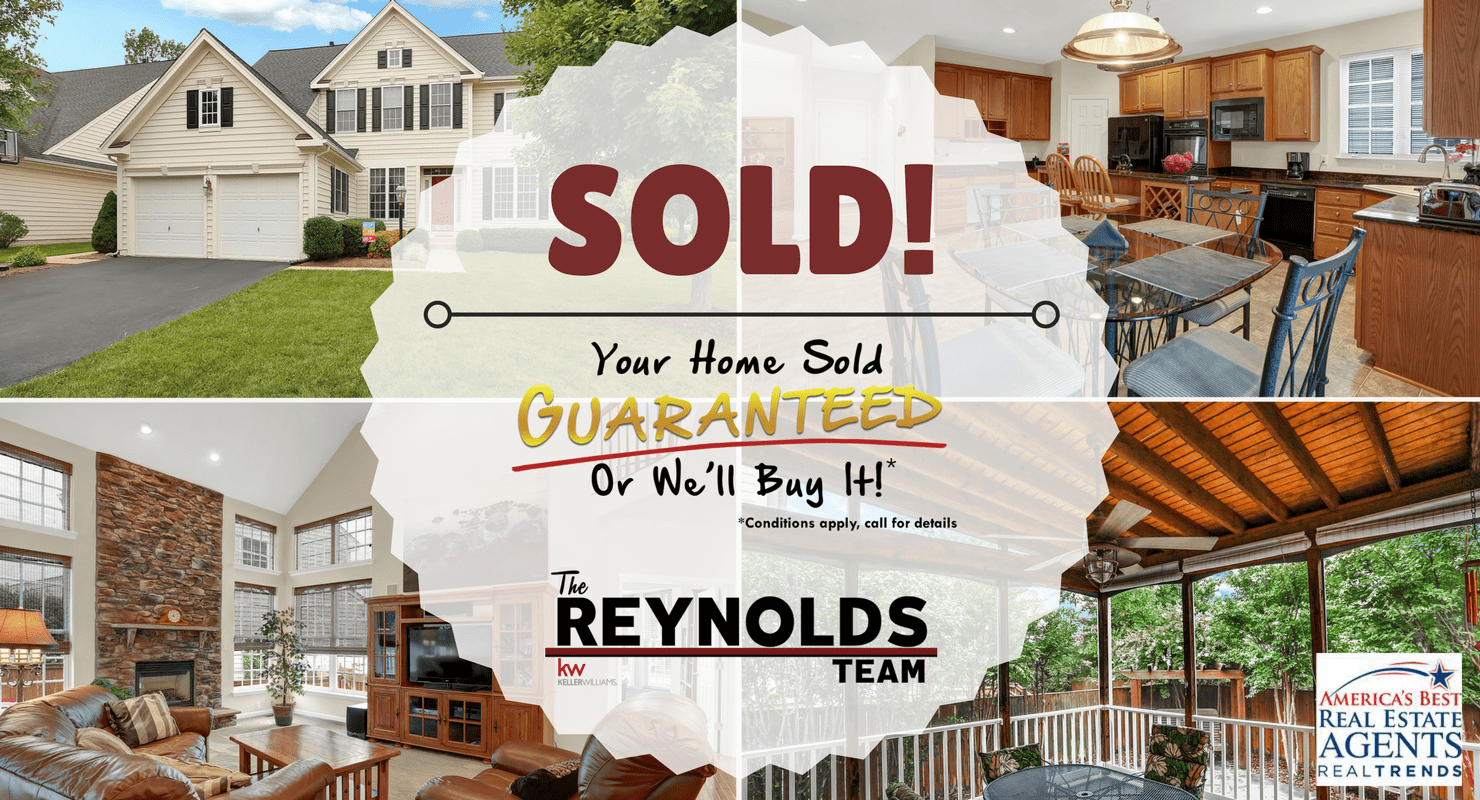 We've done it again!!! This stunning Aldie home had been sitting on the market for over 5 months with another agent. The homeowner was frustrated with their agent and lost time and money! They fired their agent and hired The Reynolds Team.
Prior to going on the market, we recommended and scheduled repairs, helped them stage the home and got it on the market within a few days. This home SOLD in Just 13 Days!!!!  We were also able to help sellers move up to a newer home. One of the best joys of this business is when you can change a life through real estate.
Here at The Reynolds Team, we strive to sell your home Quick and Hassle Free!
Your Home SOLD GUARANTEED or We'll Buy It For Cash!* Don't Get Stuck Owning TWO Homes! *Certain conditions do apply. For details on our Unique Guaranteed Sale Program please visit www.RTGuaranteedSaleFB.com or for a FREE Recorded Message: 1.800.881.6629 ID# 7098 (Talk to NO Agent) or call us directly at 703-297-4251. Start packing and get ready to move!

☞ We can match your home to our buyers via our EXCLUSIVE BUYERS IN WAITING PROGRAM. We have over 5,500 Home Buyers looking for a home in your area and over 1,800 of them are High Quality Home Buyers that need a home ASAP. To discuss the sale of your home call us directly at 703-297-4251.